Best Treatment For Winter Season
Your skin needs a complete refresh once winter arrives. A chemical peel is a great treatment for dry, winter skin as the cold weather can affect your skin. During the winter months, you may need to pay more attention to your skin care regimen, using thicker moisturizers and drinking lots of water to keep your skin hydrated.

A chemical peel is a skin procedure in which a chemical solution is applied to your skin. The skin that grows back is smooth. If you want to get the desired results with a light or medium peel, you may need to have it done more than once. Wrinkles, discolored skin, and scars can be treated with chemical peels.

TYPES OF CHEMICAL PEEL
There are three (3) types of chemical peels. Light, medium, and deep peels. Light peels reduce signs of aging and sun damage, medium works with reducing wrinkles, changing skin pigment, and flaws, deep peels reduce severe wrinkles, skin texture, and sun damage.

Do they work? Chemical peels actually work! It reveals healthier skin that is underneath that dryness. Most esthetician offer light peels, which is also called "superficial peels"
Light Peels
Mild to minor skin impurities are best suited for light chemical peels. A chemical solution will be applied to the face for 15 minutes. It is washed off after it removes the dead skin cells. Light peels have no irritation and have no downtime.
Medium Peels
The best way to get rid of fine lines is with a chemical peel, medium chemical peel to be exact. A chemical solution is applied and washed off. Results will not be immediate. If you're concerned about the level of solution used in this peel, well, it may be stronger than light peels. It may take up to two weeks to see as you can expect redness and/or flaky skin while your skin is healing.
Deep Peels
A deep chemical peel is not suitable for everyone. Wrinkles, skin discoloration, and sun damage can be improved with deep chemical peels. A superficial chemical peel is followed by a deep chemical peel. The chemical solution is washed off after being applied.
WHAT HAPPENS DURING A CHEMICAL PEEL?
A study said that chemical peels are the third most commonly performed noninvasive cosmetic procedure in the United States. It may take 1-2 weeks for peeling to go away, that's why, winter is the best time to get yourself a chemical peel, since most of your time are indoors.

After the procedure, it is not recommended to use face wash or do showers for the first 12 hours. Makeup is non-negotiable until your skin has healed and when your skin is peeling, don't even think of peeling off the dead skin. Just deal with it naturally.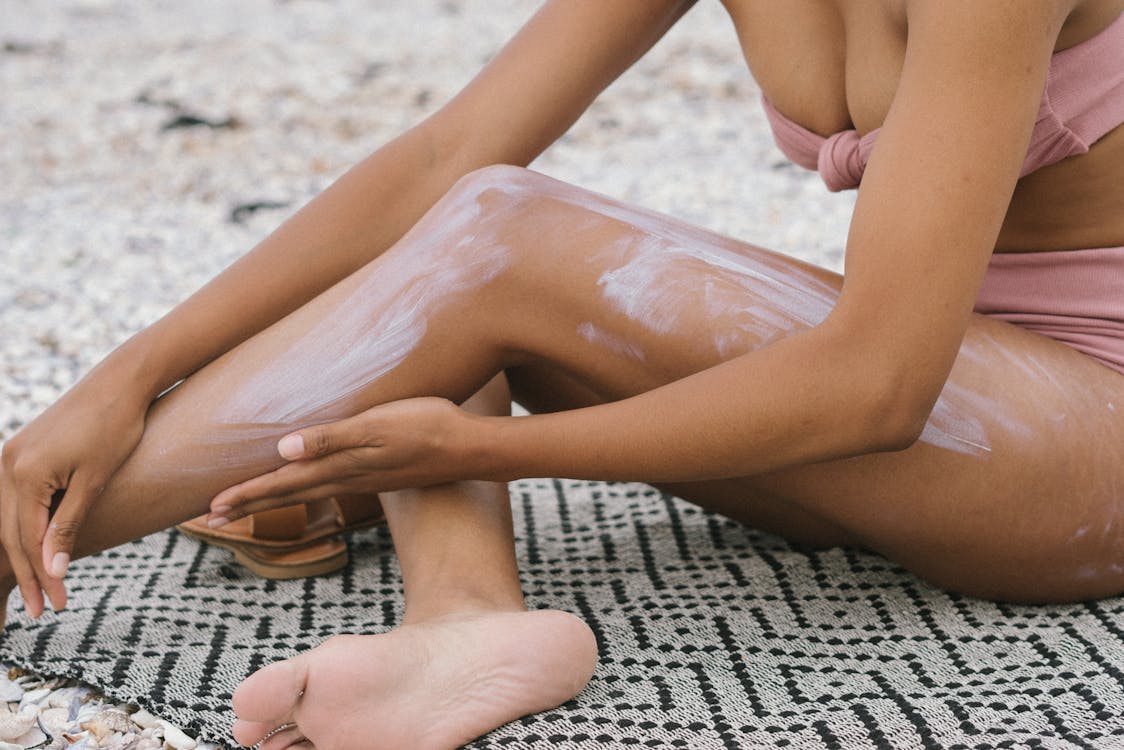 It is recommended to wear your sunscreen every day, yes, even on winter season. The snow reflects sun rays, that's why it still can penetrate your skin, especially when you don't put too much effort in it or not putting the right amount of SPF.
WHAT CICISKINCARE IS OFFERING
Ciciskincare offers 3 kinds of peels:

Advanced Chemical Peel
This technique is used to improve the appearance of the skin on the face, neck or hands. A chemical solution is applied to the skin that causes it to exfoliate and eventually peel off.
The new, regenerated skin is usually smoother and less wrinkled than the old skin.


Get Glowing Micro-peel
This peel designed to refine skin texture damaged by environmental factors and skin conditions such as acne.
The procedure assists in smoothing fine lines and evening out skin discoloration. It improves skin texture and reduces the appearance of acne scars and environmental damage to the skin.
With each additional Micro-Peel procedure, you will notice incremental improvements in the overall appearance of the skin.

Skin Renewal Peel
Our Skin renewal peeling is a deep, reliable exfoliation of the skin with no destruction of the skin cells. It helps the rapid removal of several of the top dead cells layers and unlike many peeling treatments, does not remove even one layer of the epidermis, only a part of the dead, horny surface skin cells are exfoliated in a thin crusty layer.
Other treatments, may remove entire dead cell layers and go beyond into the living cell layers which can be affected and destroyed. Each of our peeling treatments in fact restores the skin, stimulating regrowth and the basal cells. Many skin layers are rejuvenated and thickened by the reaction triggered off by the deep peeling.

The process is recommended as a treatment for aging skin, especially the deep wrinkles of the upper lip. Our peeling works wonders for acne, pigmentation problems, blemishes, freckles and ageing skin.
The effects of the process continue for up to a year after.

RESULTS
A light chemical peel can improve the appearance of wrinkling. The treated skin will be noticeably be smoother if you have a medium chemical peel. The look and feel of treated areas will improve after a deep chemical peel. Results may not be permanent. Over time, age and new sun damage can lead to new lines and skin color changes.


The new skin is temporarily more sensitive to the sun, and winter is at your advantage!


We will guide you through a skincare journey beyond skin. With over a decade of valuable experience, using high-quality products, and pursuing ongoing education, we're committed to bringing you an empowering experience rather than just offering a service.
Source: Soleymani, T., Lanoue, J., & Rahman, Z. (2018). A Practica l Approach to Chemical Peels: A Review of Fundamentals and Step-by-step Algorithmic Protocol for Treatment. The Journal of clinical and aesthetic dermatology, 11(8), 21–28.